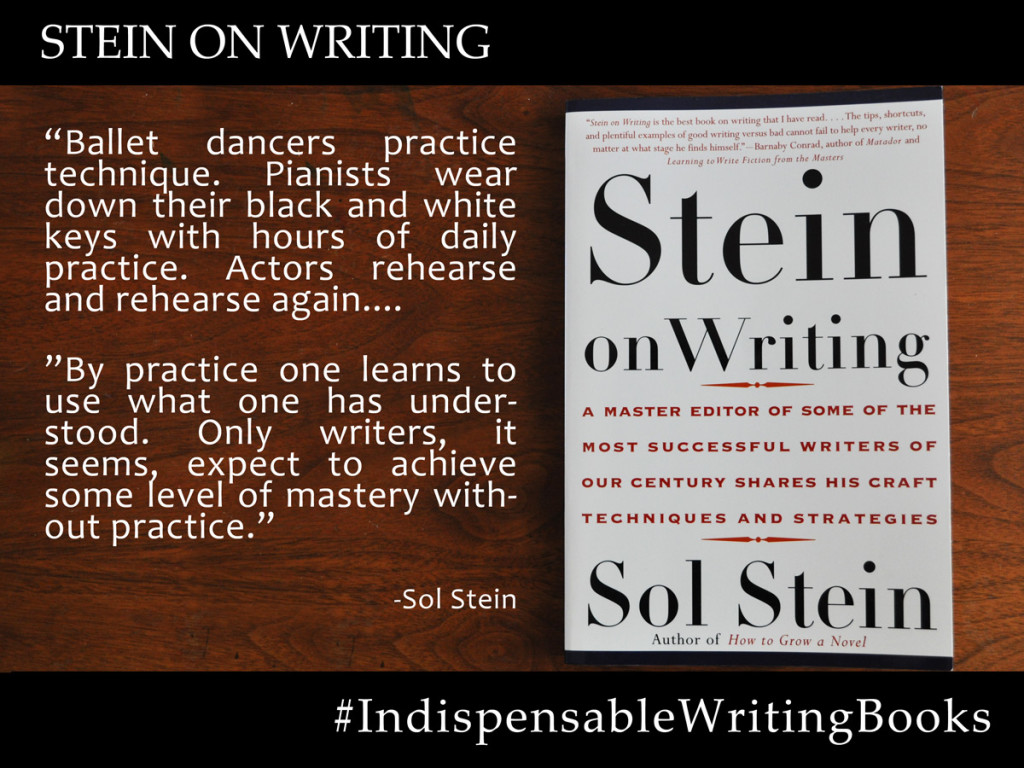 I have a long list of books that have inspired me as a writer, but there's only one that I turn to when I want to work harder. Many of the writing advice books out there are written in a friendly and encouraging tone. They want you to know that anyone can write a novel. You can do it in a month. It's super easy! Try it!
Not Stein on Writing.
Stein is a professional editor and teacher who worked with some of the giants in literature. This book isn't about how to become a writer. This book is about how to become a professional.
There are sections on perfecting your first paragraph, how to add suspense, how to create realistic dialogue, and how to find your secrets so you can write around them. Just about everything you'd want to know when writing a book is in here: how to create good characters, how to manage plot, how to engage a reader.
This is by no means an easy read. He uses many examples from classic literature, from his clients, and from his students. Each chapter could be a class in an MFA program, complete with challenges and assignments. Whenever I feel like I need practice, I sit down with this book and read another chapter. It usually hurts. It's like having a masterclass with the famous violinist Itzhak Perlman, when you've just learned "Twinkle, Twinkle Little Star" on the violin.
If you really want to learn how to become a powerful writer, both of fiction and non-fiction, I highly recommend buying a copy of this book and reading it slowly, over and over, and practicing the advice. I'm not promising it will be a pleasant experience, but I do think it will be a fruitful one.
#IndispensableWritingBooks